Starting earlier this month, every company in Spain has the obligation to keep track of when its workers sign in and out of work. The aim is to clamp down on unpaid overtime, which could account for as many as 2.6 million work hours a week according to the latest workforce survey. The peak was reached in late 2015, with that figure at 3.5 million hours.
May 12 was the deadline contained in a government decree approved in March that forces businesses to adopt a model that is similar to the old system of clocking in and out of your workplace.
Businesses that fail to comply will face fines ranging from €626 to €6,250
The initiative "must help correct the situation of precariousness, low salaries and poverty that affects many workers who suffer abuse in their working day," says the decree, introduced by the Socialist Party (PSOE) administration of Pedro Sánchez before the general election of April 28.
But the measure has triggered many questions regarding its enforcement, including who has an obligation to adopt it. According to the decree, every single company, regardless of size, must keep records of when workers begin and end their working day. Authorities have said that inspectors will "use common sense" and consider the company's size and revenues when handing out sanctions for businesses that fail to comply. These penalties will range from €626 to €6,250.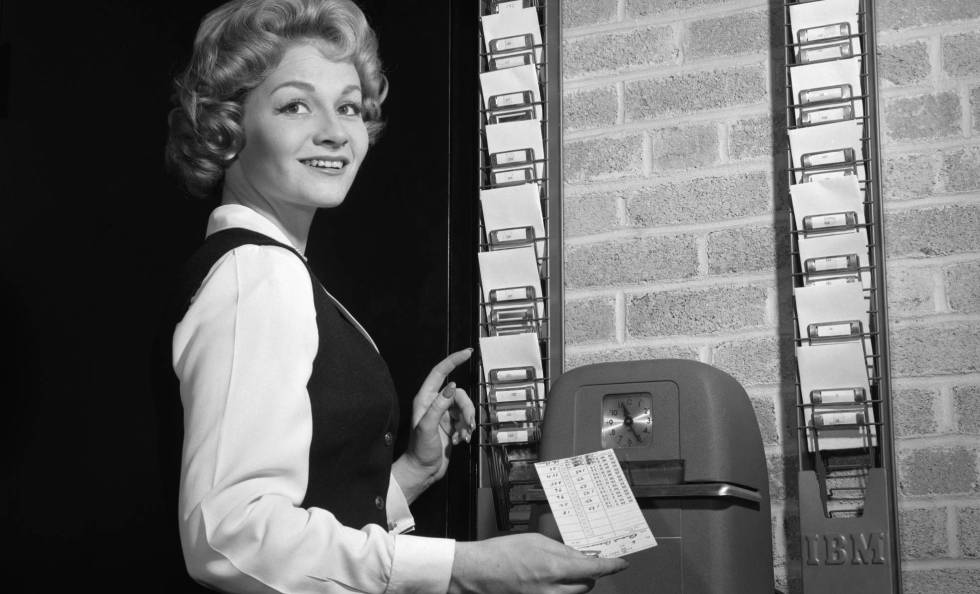 But the decree does not adopt a historic request by workplace inspectors, who argue that such a measure would be a better deterrent if companies were fined for every single employee whose schedule records are not kept – so for instance, a thousand fines for a business with a thousand workers.
Records must be kept for four years, and companies have the obligation to supply this information when requested to do so by workers' representatives, workplace inspectors or the employees themselves.
Every single company, regardless of size, must keep records of when workers begin and end their working day
Employers' associations say that the move takes Spain back to the past, when workers used to have to physically clock in and out. The acting labor minister, Magdalena Valerio, said that modern technology makes it possible to keep records in many ways: not just with the classic punch card, but with computer programs and even cellphone apps.